Rosemary Chicken with Vegetables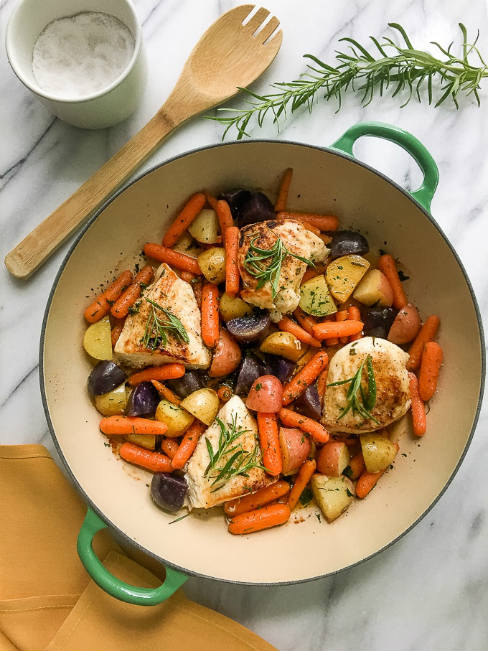 Are you looking for a quick nutritious meal for a busy weeknight? Look no further! This rosemary chicken with vegetables recipe has it all! It is flavorful and good for you.
Rosemary chicken with vegetables is an elegant addition to any dinner table. Wouldn't you agree? This is a tempting entree you will most definitely enjoy making and eating!
Rosemary Chicken with Vegetables