Potatoes and green beans with sausage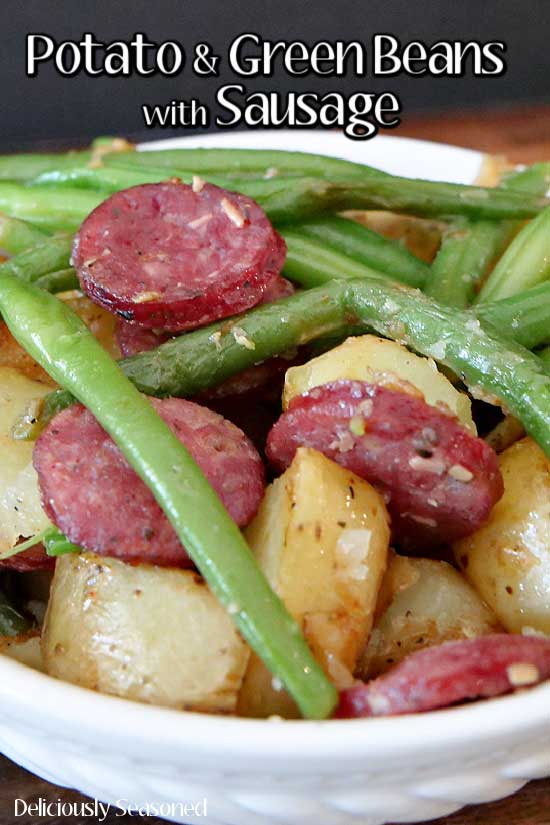 This Potato, green beans with sausage is a delicious, complete meal that is hardy, and easy to make. We have this often at our house!
Perfectly cooked potatoes, green beans, and smoked sausage combine to create a dish that is both sticks to your ribs satisfying, but that doesn't take a million years to make. Check out this wonderful recipe and let us know if you make it.
Potatoes and green beans with sausage