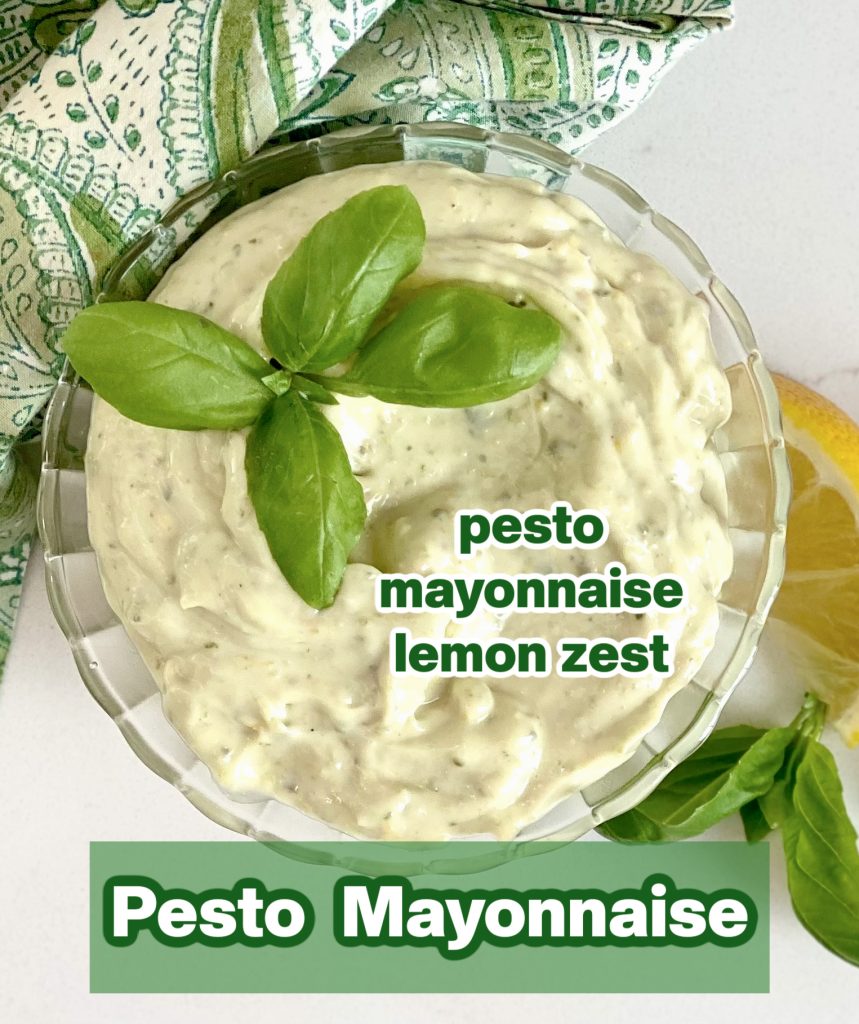 Pesto Mayonnaise
Pesto Mayonnaise is a 3-ingredient spread that's bursting with fresh flavors!
Take your mayonnaise up to the next level of deliciousness with the addition of pesto and lemon zest.
This flavored pesto is amazing on burgers, fries, sandwiches, pasta salads and so much more!
The flavors of summer will be on anything you slather Pesto Mayonnaise on. You can even use it as a dip for fresh veggies and french fries.
Trust me, you'll never want plain mayonnaise again when Pesto mayonnaise is in the fridge!