One Pot Spaghetti With Meat Sauce Recipe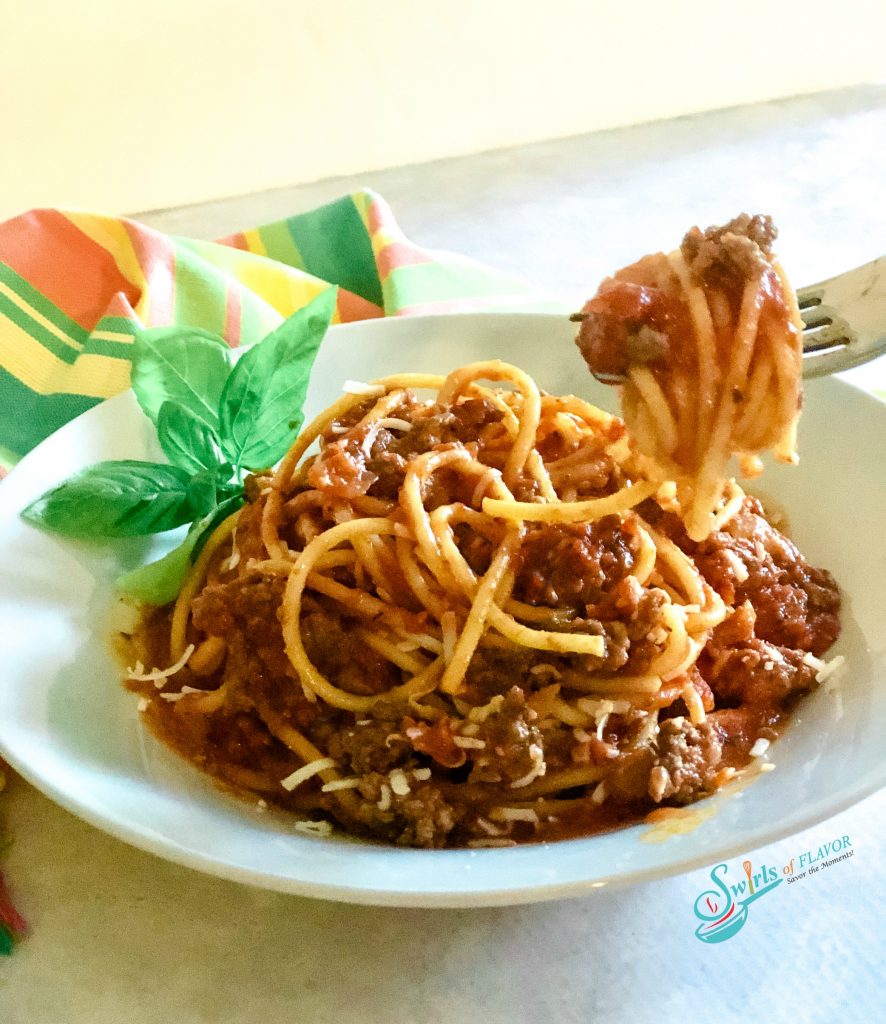 One Pot Spaghetti With Meat Sauce is your solution for those busy times when you need to make dinner that's delicious, nutritious, oh so easy and cooks in less than 30 minutes!
Spaghetti cooks to al dente perfection in the same skillet as your simmering meat sauce for a flavorful family favorite spaghetti and meat sauce meal. With just one pot, dinner is on the table in no time at all! Add garlic bread and a salad and you'll have yourself a restaurant-style meal in your own home on a busy evening.
One Pot Spaghetti With Meat Sauce Recipe