Mini Oreo Cheesecake Cupcakes Recipe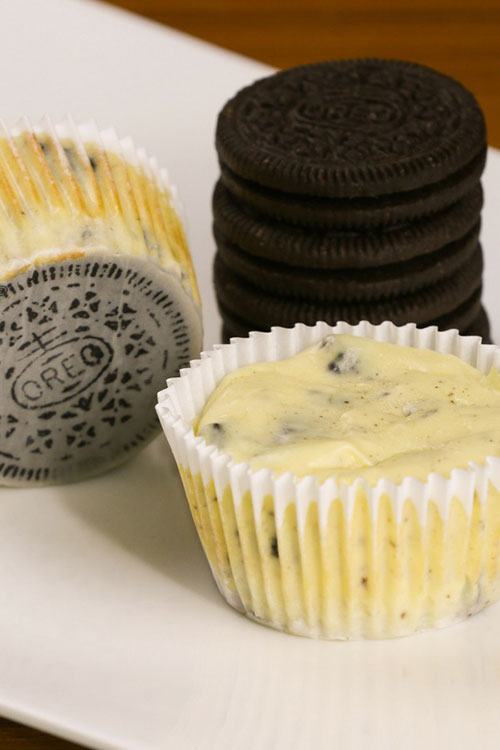 Mini Oreo Cheesecake Cupcakes are a bite-size dessert featuring creamy cheesecake and a hidden oreo on the bottom. They're easy to make with only six ingredients and versatile enough for parties, birthdays, game day and holidays. They'll become one of your go-to recipes. Plus video tutorial!
This recipe has already been re-pinned 150,000 times on Pinterest so you know it must be good. I will be making a batch here today.
My mouth is watering just looking at these cupcakes! I am so excited to bake today.
Mini Oreo Cheesecake Cupcakes Recipe