Low Carb Classic New York Style Cheesecake with Raspberry Sauce Recipe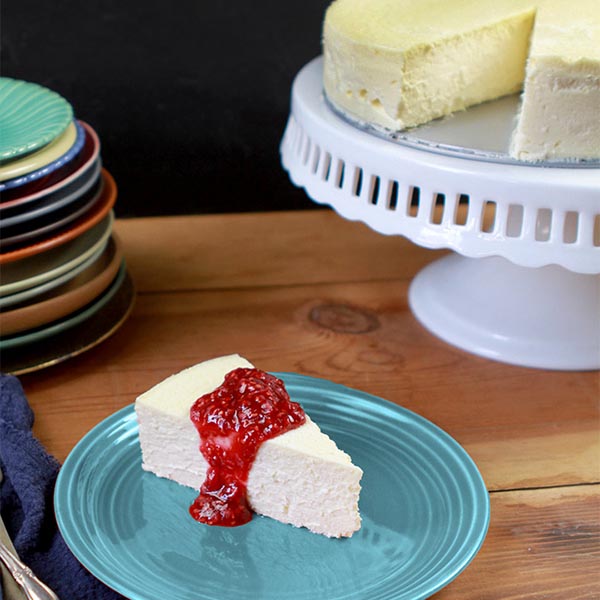 There is nothing like a good slice of New York Style cheesecake and this sugar-free version is about as good as it gets.
But instead of the approximately 70g net carbs of regular cheesecake, a slice of this has just 4g net carbs. And you would never guess that's it's low carb and sugar-free.
So bring this to a party and wait for the recipe requests come in. This cheesecake is truly a winner.
Low Carb Classic New York Style Cheesecake with Raspberry Sauce