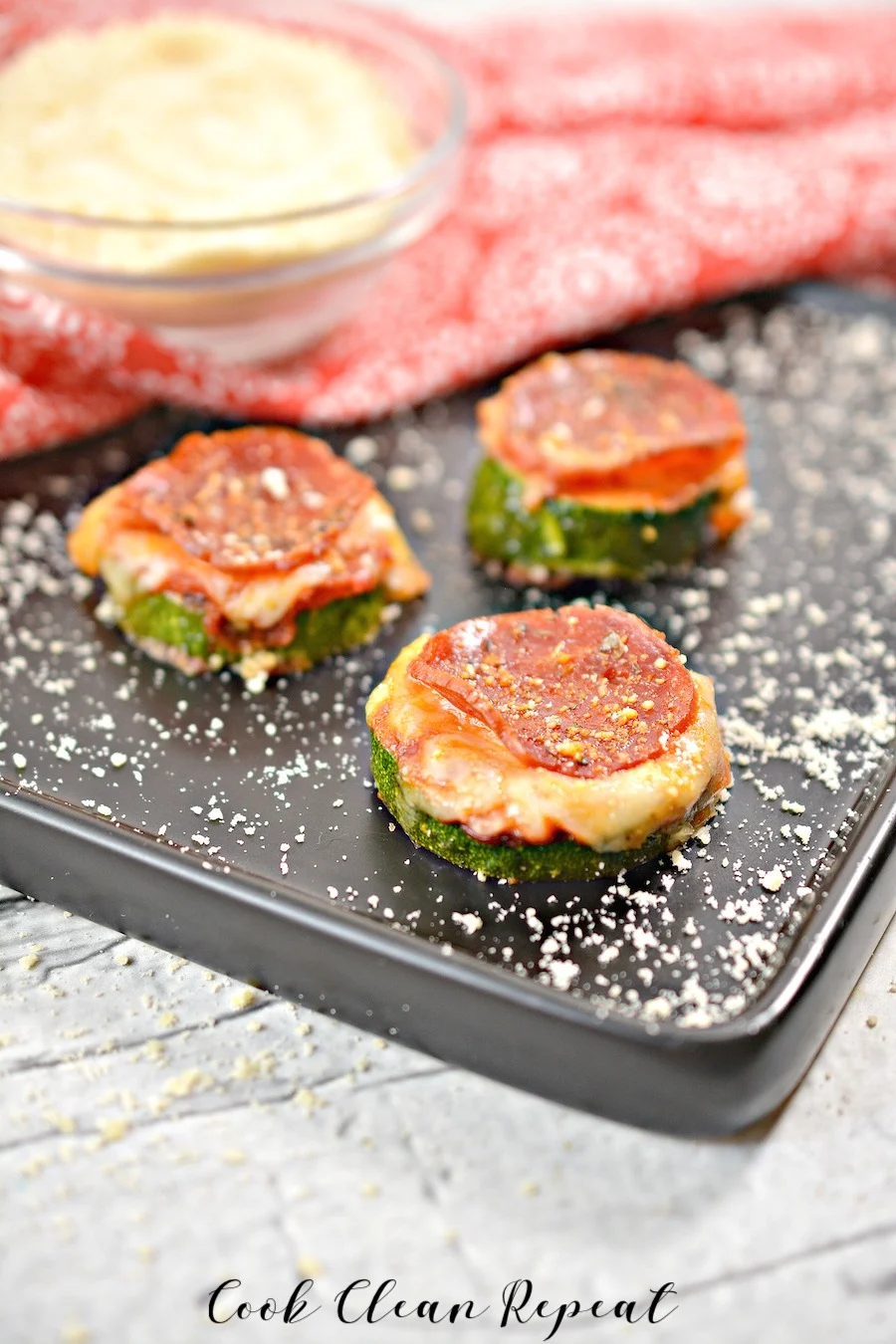 These delicious keto zucchini pizza bits are easy to make and serve. They are low carb and great for all types of healthy eating plans.
This easy recipe for keto zucchini pizza bites makes a great appetizer, lunch, or dinner. It's easy to make and fun to share and customize with other toppings. Give the recipe a try today.
Keto Zucchini Pizza Bites Recipe!