Instant Pot Spaghetti Recipe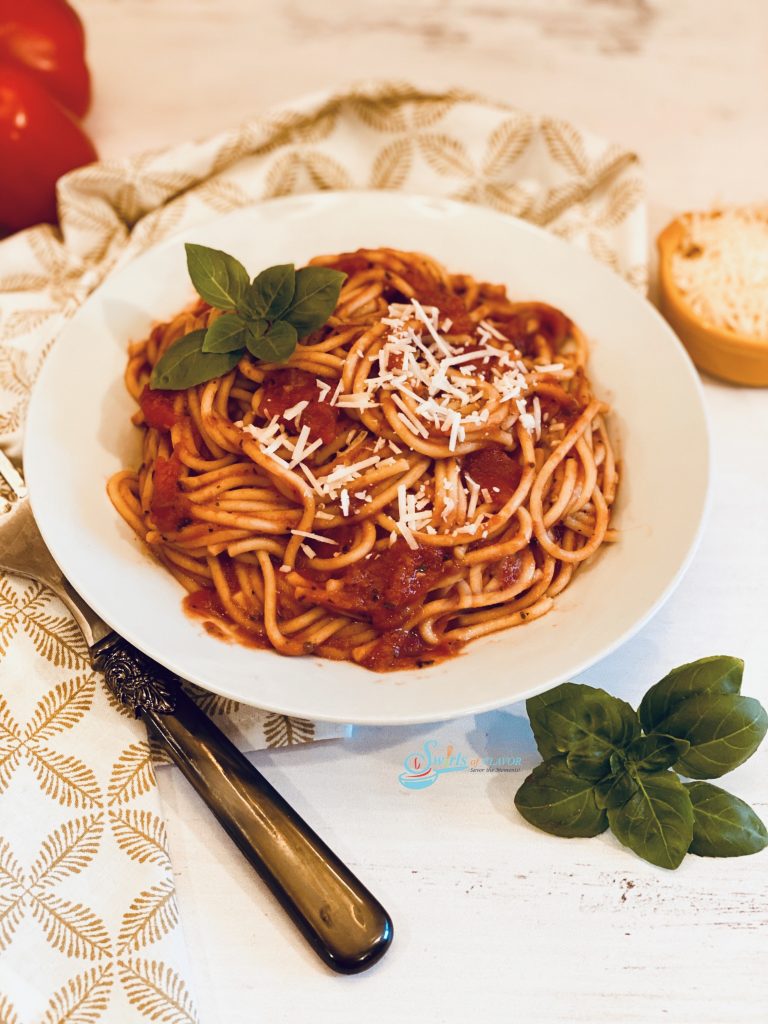 Our Instant Pot Spaghetti Recipe is made with a Homemade Tomato Sauce and is so easy to make. Spaghetti cooks together with just 6 ingredients from your pantry, plus water, for a quick and easy homemade tomato sauce.
This instant pot pasta recipe is made with no preservatives and no sugar added, just lots of delicious flavor! And it's all made in just one pot, your instant pot!