How to Make Sweet Butternut Squash with Marshmallows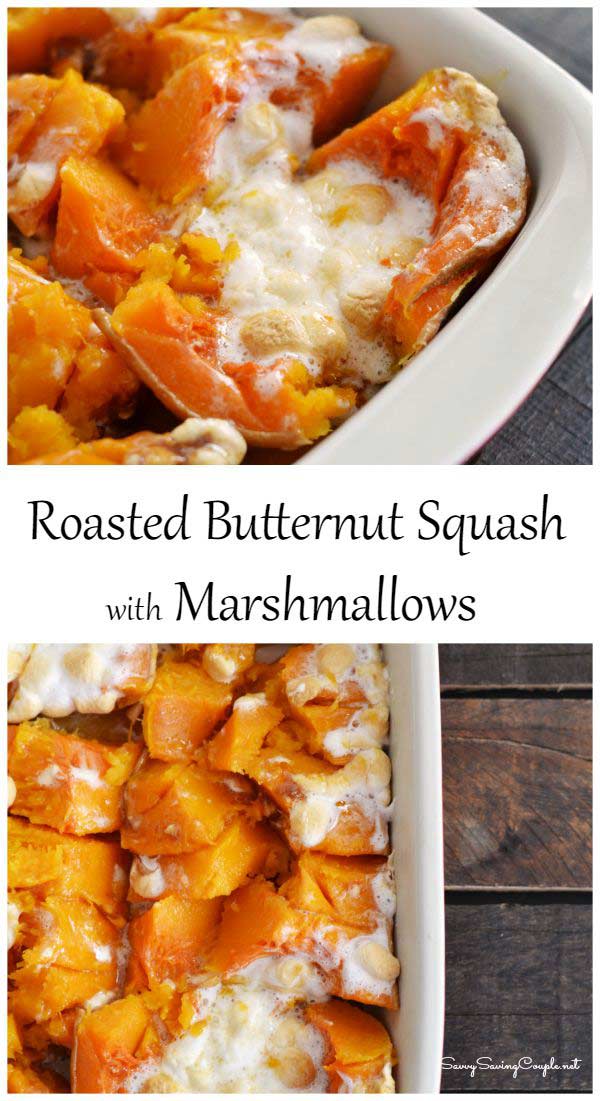 If you love sweet potato casserole baked with marshmallows, you will love this buttery, baked butternut squash with marshmallows. It is so delicious and dessert-like. Perfect for a fall comfort meal or a Thanksgiving side dish.
We loved this version of baked butternut squash and cannot wait to try it again! It would be great for the holidays!!
How to Make Sweet Butternut Squash with Marshmallows recipes