Honey Garlic Salmon In Foil Recipe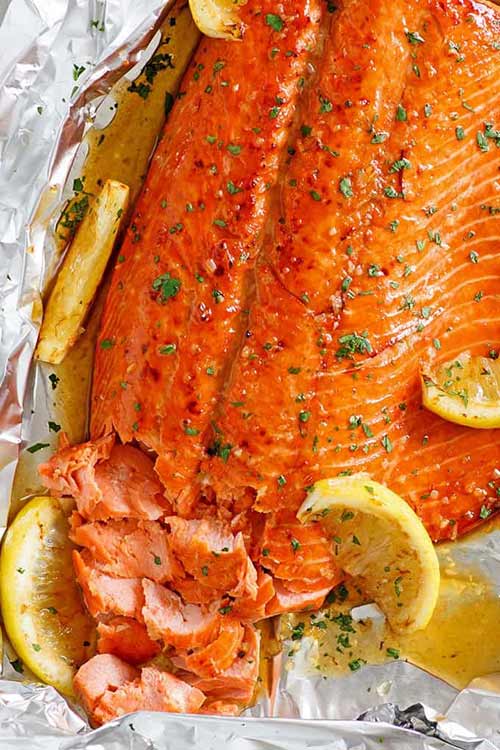 Honey Garlic Salmon made with salmon fillet and honey garlic marinade. This recipe takes only 10 minutes active time and five key ingredients. A weeknight dinner staple if you love salmon!
Although Salmon isn't classed as budget friendly, you can always get a good deal on it if you shop around.
Thats what I did. I got half off a piece of Salmon and decided to try out this recipe. It was absolutely amazing. I will be making this dish again soon.
Honey Garlic Salmon In Foil Recipe