Homemade Scallion Cream Cheese Recipe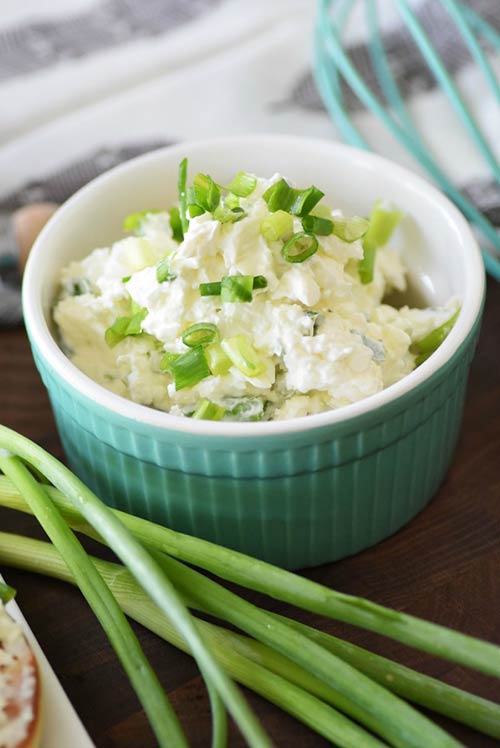 Do you love scallion cream cheese from the market or bagel shop? If so, make it right at home using easy to find, inexpensive ingredients that will not cost an arm and a leg.
Check out the recipe and let me know if you decide to give this dip a try. I loved it and will be making it again here soon.
Homemade Scallion Cream Cheese Recipe