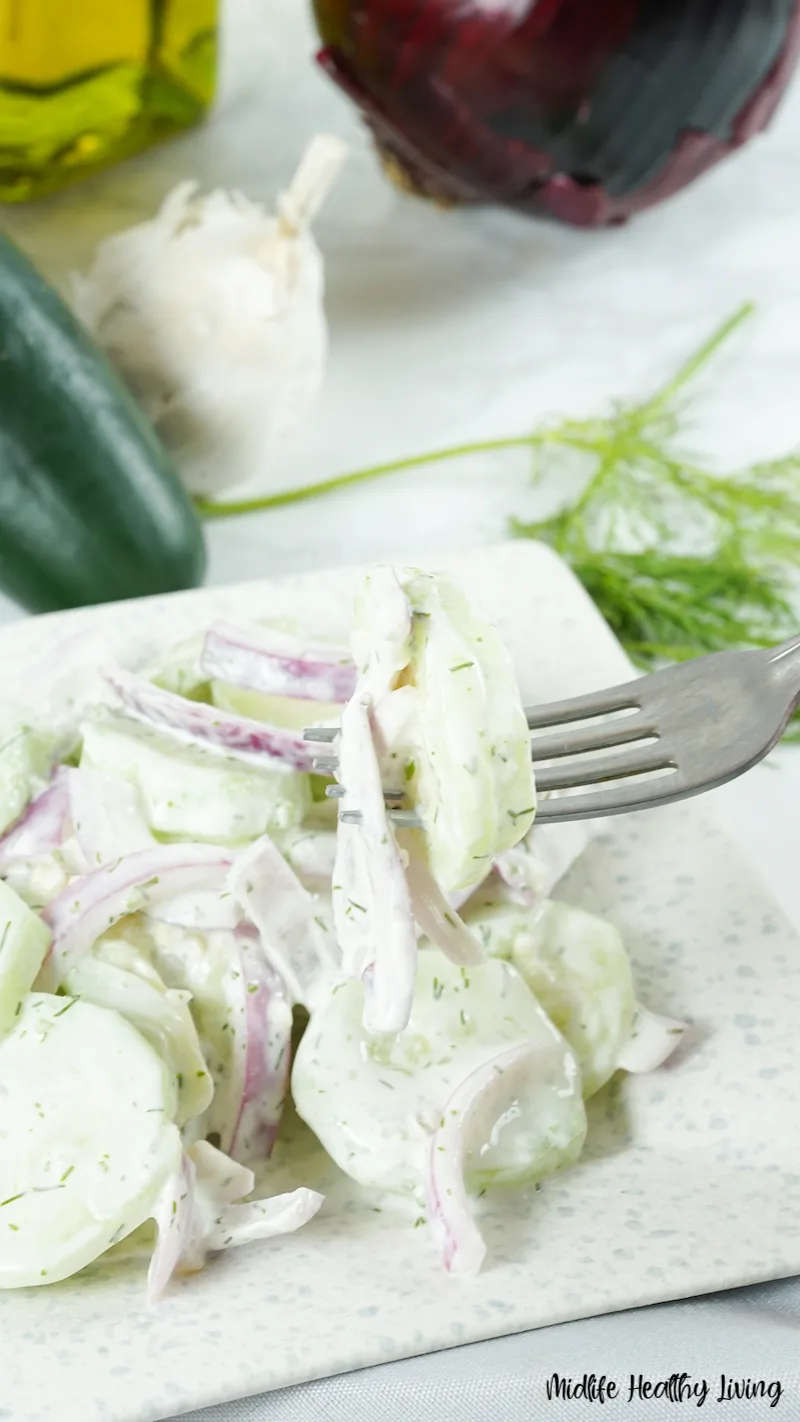 This easy and fun healthy cucumber salad is simple to make and great to share. It's an easy recipe to make for Weight Watchers, healthy diets, and even parties.
Try out this great cucumber salad recipe for a new twist on your favorite side dishes. Everyone will ask for the recipe so be prepared to share!
Healhty Cucumber Salad Recipe!