Grilled BBQ Chicken Sausage Kabobs with Pineapple and Veggies
The spring/summer is all about grilled goodies! Who doesn't love a piping hot meal off the grill? I know we sure do! I love when my husband grills because it means I have fewer dishes to do inside, and the meals are usually much more flavorful verses cooking indoors. Sweet and savory is my thing so meals that feature grilled fruits & veggies are my favorites.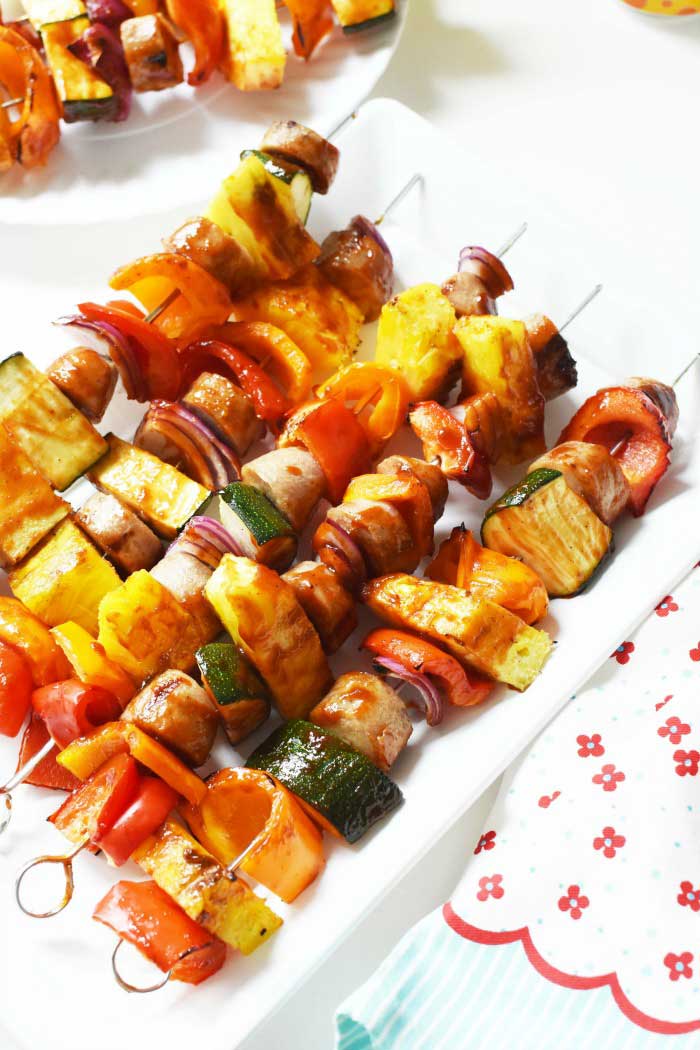 These Grilled BBS Chicken Sausage & veggies make such a delicious combo because it is sweet & savory! These are so easy to make the night before or morning of. Simply prep, store, and then grill when ready. Prepare in advance of 24 hours!
Grilled BBQ Chicken Sausage Kabobs with Pineapple and Veggies Full Recipe