Glazed Blueberry Scones Recipe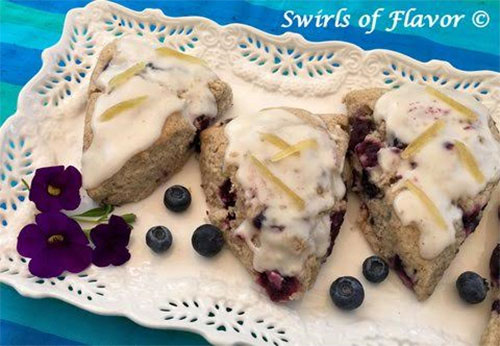 Are you serving brunch for mom this weekend? Glazed Blueberry Scones are the perfect way to savor the sweetness of juicy blueberry and tangy lemon together in a homemade sweet treat! An easy recipe that's perfect for breakfast, brunch and even dessert!
You will enjoy serving our easy scone recipe on Mother's Day to celebrate that special mom in your life, at your next brunch get together and even on Easter Sunday morning. Actually, anytime you feel like a homemade sweet treat is a good time for Glazed Blueberry Scones!
Glazed Blueberry Scones Recipe