Homemade Flour Tortillas Recipe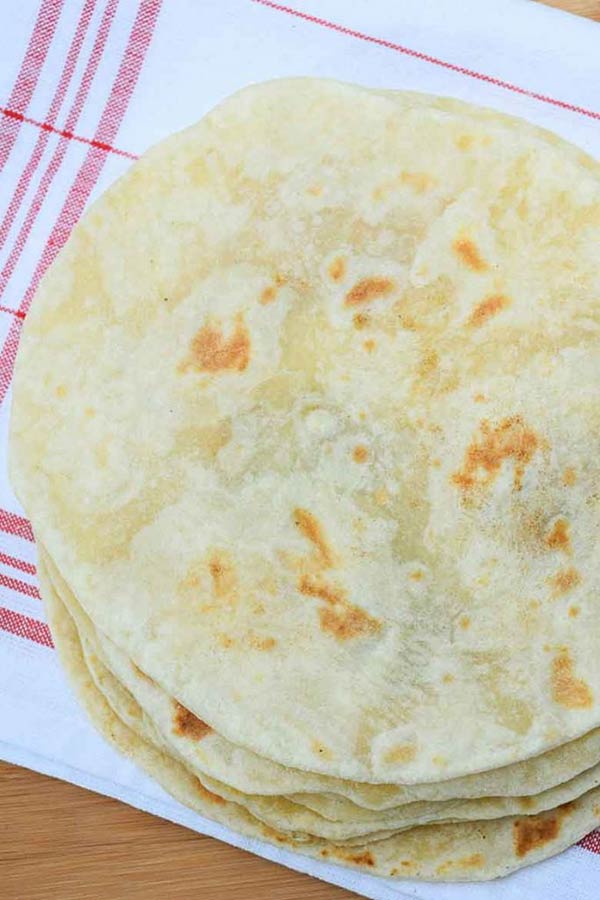 These Homemade Flour Tortillas are made with just 3 ingredients (plus water). All you need to make the best tasting flour tortilla ever is flour, shortening, and salty water.
No tortilla press is needed to make this recipe. As a matter of fact, if you have a rolling pin in your drawer, then you are good to go!
Enjoy these tortillas to make your favorite enchilada or quesadilla recipe. Or, pull out the sandwich makings and roll it up into a tortilla sandwich. Any way you roll it, these Homemade Flour Tortillas will be the new bread in your house!
Homemade Flour Tortillas Recipe