Festive Cheese Ring Recipe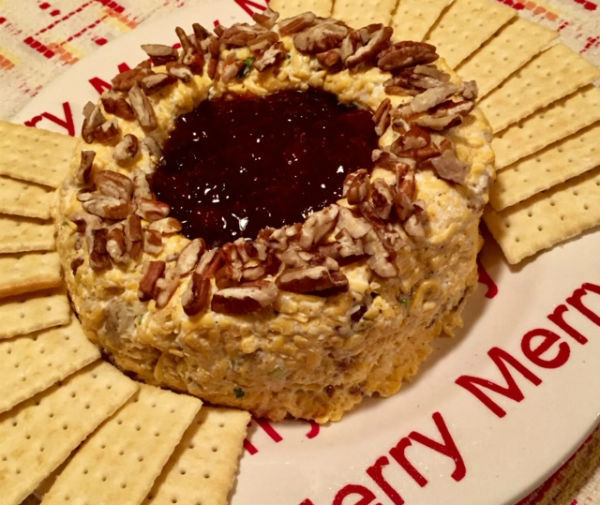 savory, salty, sweet, pecan-studded cheese ring filled with strawberry preserves. Pure bliss on a cracker!
The cheese needs to be grated by you from a block of cheddar. Pre-packaged grated cheese should only be used in the direst of emergency snack making.
This cheese ring is absolutely amazing. Check out the recipe and let me know if you make it too.