Easy One-Skillet Chicken and Potatoes Recipe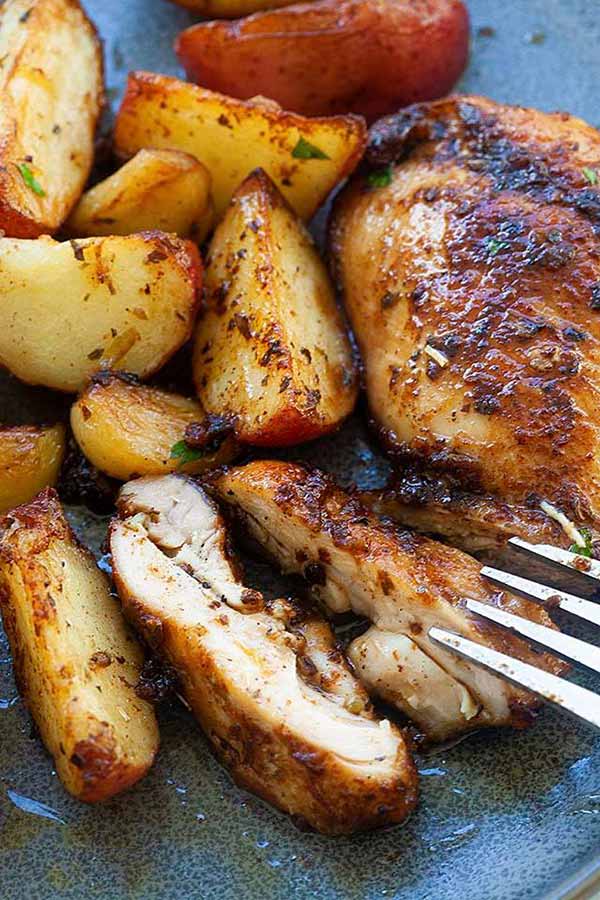 Easy one-skillet chicken and potatoes that takes less than 30 minutes to make. The chicken is so delicious and the tender potatoes complete this family friendly dinner meal.
Check out this recipe and please let me know if you decide to make this. I loved and I think you will too!
Easy One-Skillet Chicken and Potatoes Recipe