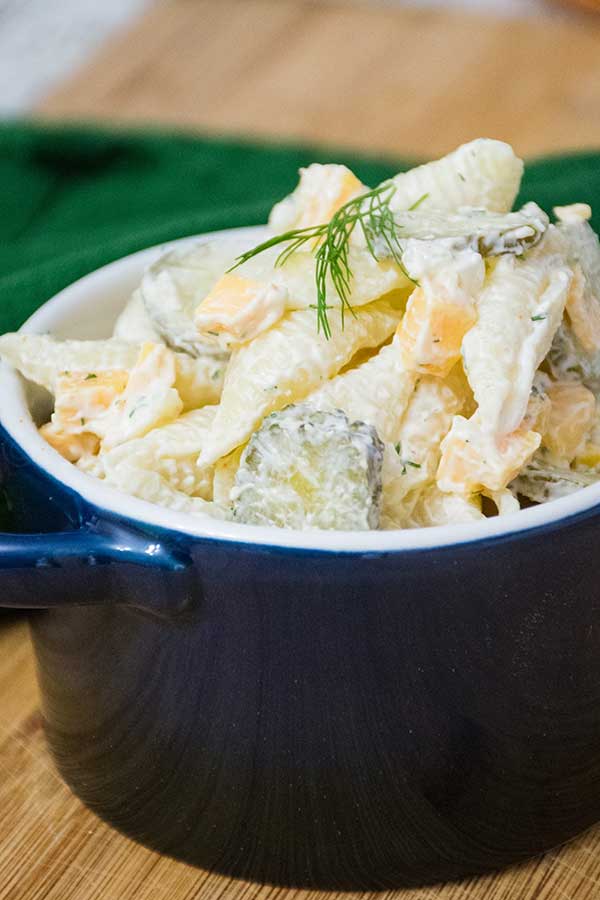 Dill Pickle Pasta Salad
This Dill Pickle Pasta Salad is a great side dish recipe to make for the family of pickle lovers and this pickle loving family couldn't get enough of it! Shell pasta, dill pickles, fresh dill, cheese, and a dressing made with pickle juice all comes together creating a taste and texture combination that is addicting as the pickles are themselves.
This pasta salad recipe is perfect for summer picnics, as a side to your favorite grilled burger or hot dog!