Death by Chocolate Peanut Butter Dump Cake Recipe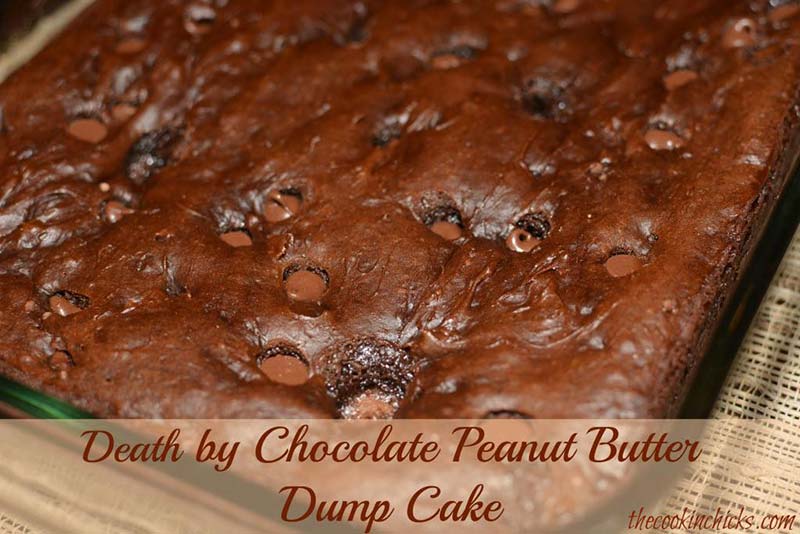 If you are craving chocolate and or peanut butter… or both… this easy to make cake will be your NO1 go-to. With just 6 ingredients, this death by chocolate peanut butter dump cake is ready and in the oven in around 10 mins!
If you decide to give this recipe a go, send me in some pics of your finished product and tell me how much you liked it…I am betting you are going to love it as much as I did!
Death by Chocolate Peanut Butter Dump Cake Recipe