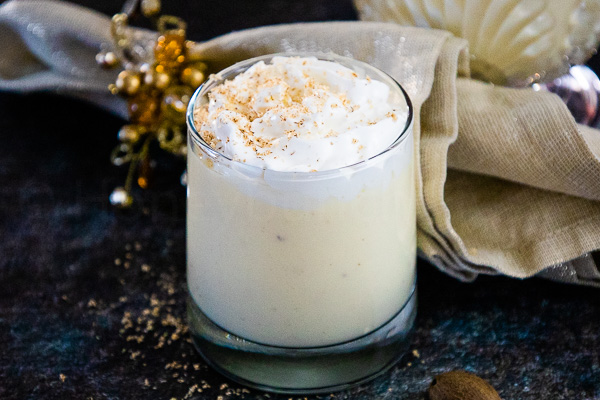 Creamy and Delicious Homemade Eggnog
This Homemade Eggnog is creamy, delicious, and a lower fat version that you won't feel guilty enjoying. Made with a 1% milk vanilla flavored custard, sprinkled with fresh nutmeg, and an optional dollop of whipped cream, this holiday beverage is one you will enjoy throughout the holidays.
We love to serve homemade eggnog for Christmas and New Years. The whole family can enjoy this recipe and if desired, the adults can spike it with a shot of rum!
Creamy and Delicious Homemade Eggnog