Learn to fix a complete Thanksgiving Menu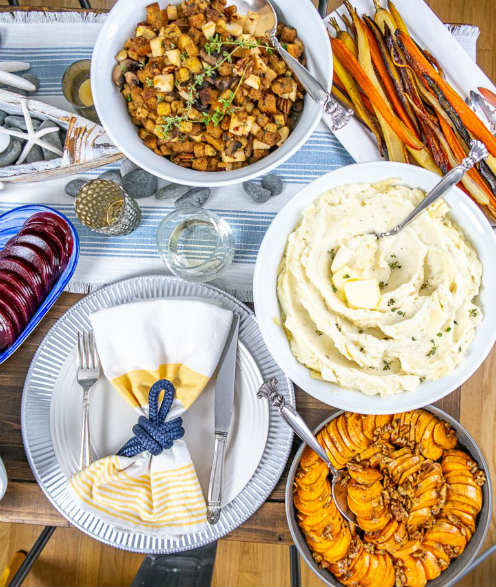 Thanksgiving is such a wonderful time for friends and families to gather around a table to enjoy each other's company and eating a turkey and all the fixings. What are some of you favorite foods during the Thanksgiving holiday? There are always so many options to choose from.
Over at The Kittchen; Kit made a complete Thanksgiving menu and it looks divine. Turkey, mashed potatoes, homemade gravy, green bean casserole, sweet potatoes, and stuffing; it is all there. Your friends and family will sure be first in the line at your house for this scrumptious Thanksgiving meal.