Chili Cornbread Casserole Recipe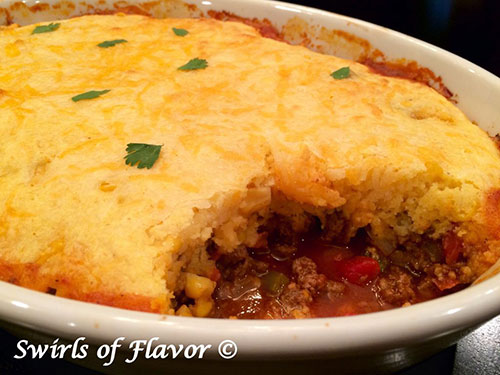 Chili Cornbread Bake is an easy recipe that will certainly become a family favorite. A saucy homemade chili is smothered with a cheesy creamy cornbread topping and baked until hot, bubbly and golden! The perfect comfort food dinner on a chilly evening.
Everyone loves a homemade chili and this one is saucy and flavorful. Top it with a cornbread mix with added cream style corn for a creamy texture with bits of corn then stir in shredded cheese and bake to perfection. And you've got yourself a winner of a dinner that you'll want to add to your menu rotation.
Chili Cornbread Casserole Recipe