Chickpea Salad with Feta Recipe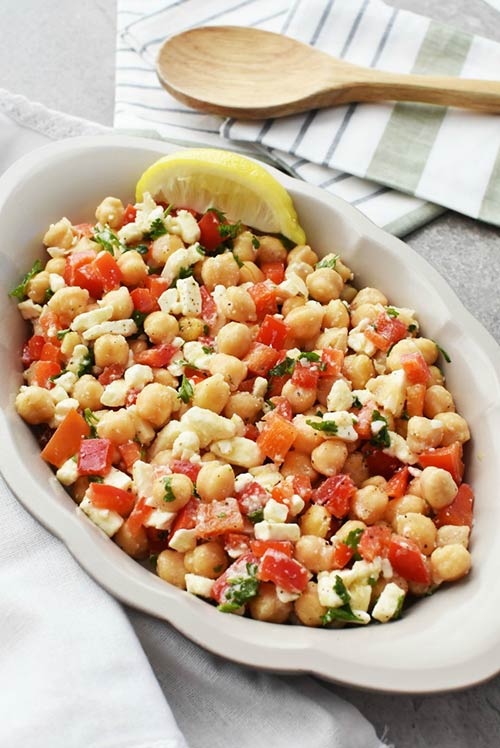 A light and delicious chickpea salad made with simple, fresh, and inexpensive ingredients. This quick side dish is ready in under 5 minutes!
Made and really enjoyed this salad, I know it's cold, but this was a welcomed change to the hot soups we have been having lately.
Chickpea Salad with Feta Recipe