Chicken Bacon Ranch Casserole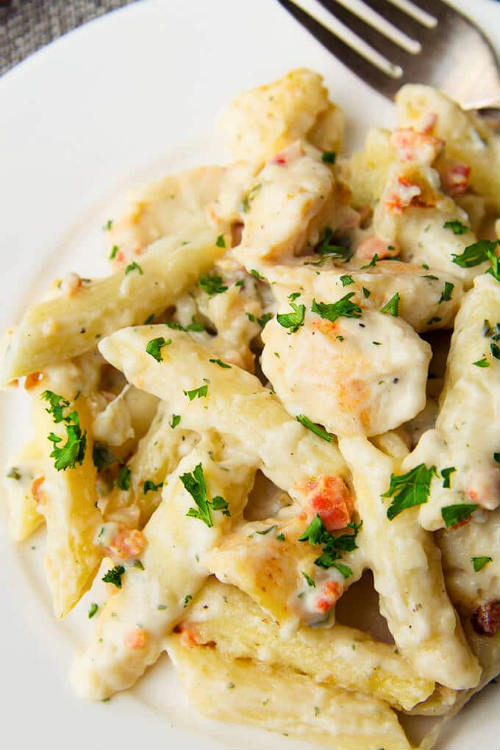 Chicken bacon ranch is an enticing combination, but it takes this casserole to the next level. You can prep this ahead of time , stick it in the fridge, conquer your busy day, then come home and pop this enticing casserole into the oven.
It is a simple, quick meal that will instantly become a family favorite. Chicken bacon ranch casserole should be your next planned meal.