Chewy Peanut Butter Brownies Recipe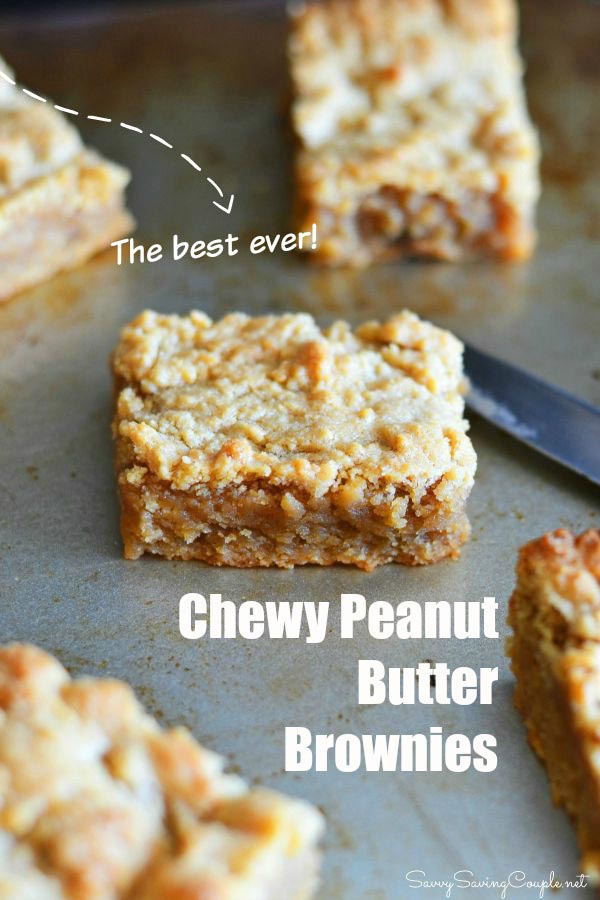 These chewy, and super moist peanut butter brownies will knock your socks off! Made with crunchy peanut butter, brown sugar, eggs and a few other simple ingredients.

You do not need complicated ingredients to make these delicious peanut butter brownies. Each them with a tall glass of milk, or coffee! So good!
Chewy Peanut Butter Brownies Recipe