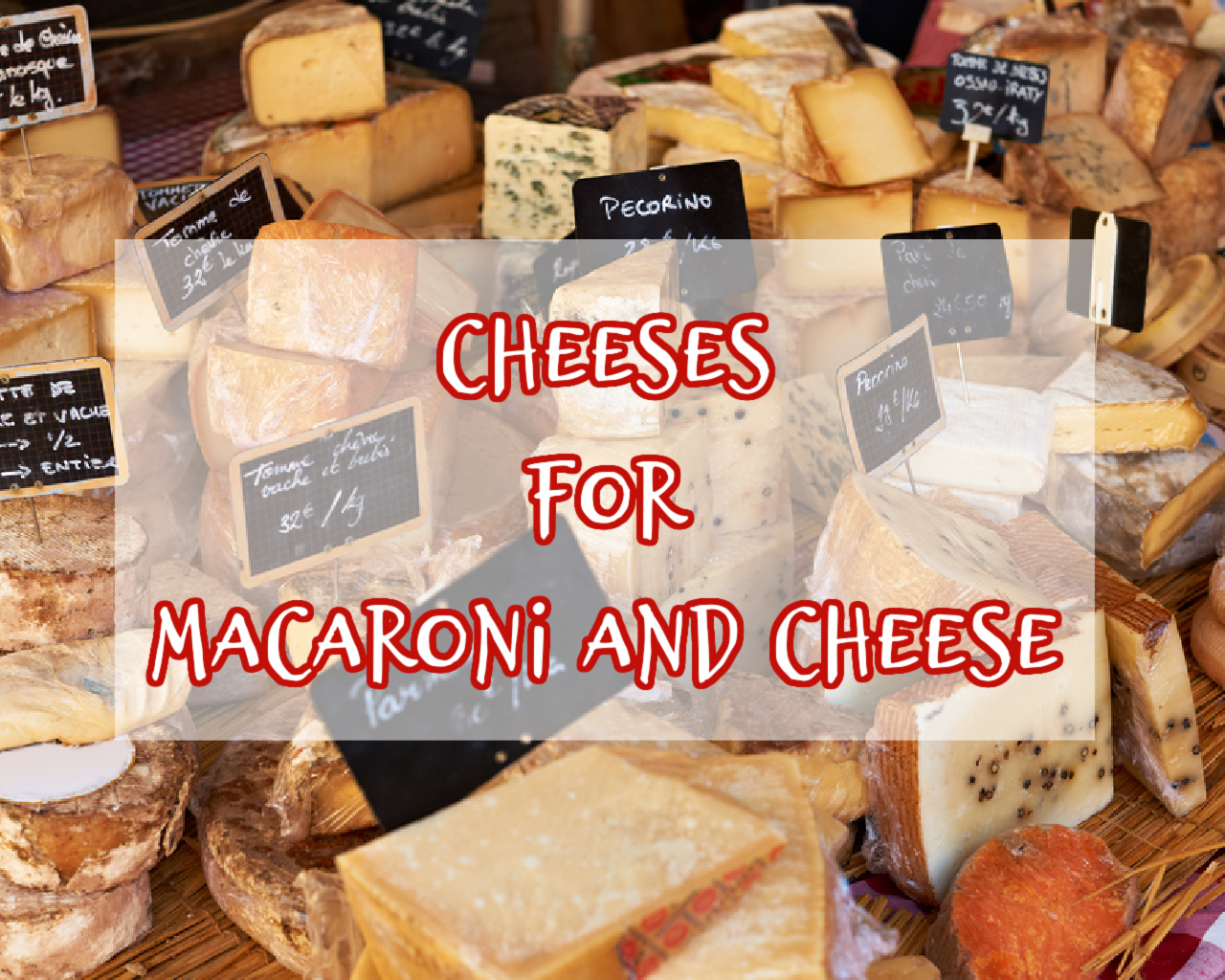 Macaroni and Cheese Cheeses
We all know that homemade macaroni and cheese is so much better than any box mix!
With that being said, will you be making homemade mac and cheese soon?
Let me help you select the best Cheeses for Macaroni and Cheese so your recipe will be brimming with cheesy deliciousness!
Some cheeses add a creaminess, some add that string pull we all love, some add a sharp and robust flavor and others add color and mild milky notes.
You can use just one type of cheese or combine two or more cheeses to get the desired consistency, flavor and cheesiness that you are craving.
Cheeses for Macaroni and Cheese