Cauliflower Rice Salad Recipe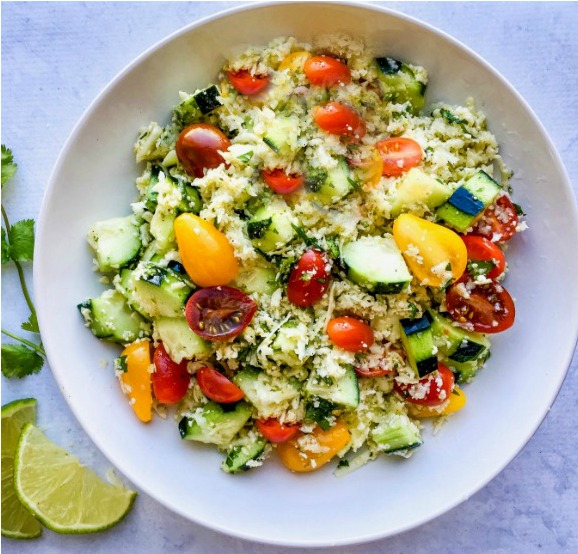 Our Cauliflower Rice Salad Recipe is a low carb side dish that's bursting with fresh citrus flavor. Farm stand vegetables combine with a tangy lime dressing for this easy vegetable side dish that's sure to be your new favorite summer salad.
Cauliflower rice is the way to go when you want a delicious rice salad but want to keep it low carb. With just a couple of minutes in the microwave to soften, cauliflower rice takes on a tender-crisp texture that makes the perfect base for your side dish recipe. Add fresh tomatoes, cucumbers and a citrus dressing for a fresh and flavorful vegetable dish.