Caramel Apple Latte (Hot or Iced) Recipe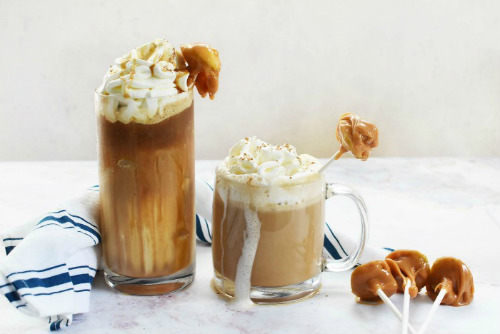 Caramel Apple Lattes are a seasonal latte that is best enjoyed in the fall when apple season is in full swing.
Like their sister Pumpkin Spice Lattes, caramel apple lattes can be made hot or iced.
My husband and I made these this morning and wow… you will never need to head to a coffee shop again! They were that good!
Caramel Apple Latte (Hot or Iced) Recipe