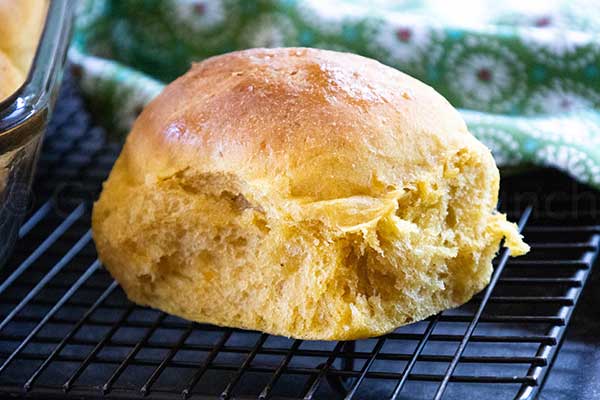 Butternut Squash Dinner Rolls
These Butternut Squash Dinner Rolls are sweet, buttery, and flaky and are a hit at any holiday gathering. These rolls have a deep golden color that comes from the butternut squash, and are so delicious. The flavor and texture, similar to the Hawaiian sweet rolls, is so good, everyone is going to want the recipe.
Leftover butternut squash dinner rolls make great sandwiches oven baked ham and cheese slider sandwiches, and the rolls stay moist up to a whole week. They also freeze well and can be frozen up to 3 months.
BUTTERNUT SQUASH DINNER ROLL RECIPE