Blueberry Nutmeg & Sugar Muffins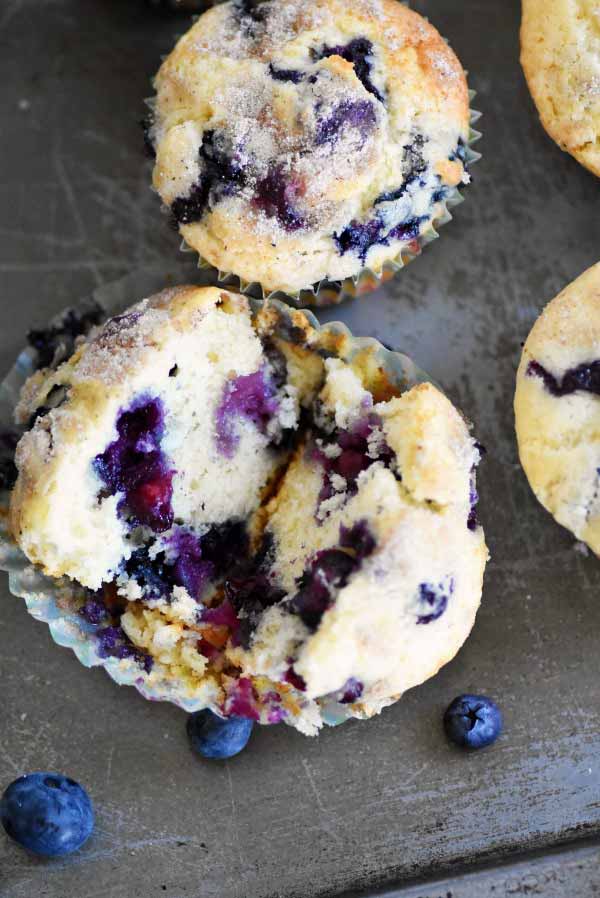 Have extra fresh blueberries on-hand? These homemade blueberry nutmeg muffins are made with fresh blueberries and pantry staples. You could use frozen blueberries as well.
These muffins feature a delicious nutmeg and sugar topping. Perfect for a freshly breakfast or snack treat. I love how light and fluffy these muffins were. Plus, you can freeze them too for up to 20 days! Winning!!
Blueberry Nutmeg & Sugar Muffins Recipe