BEST Sweet Potato Casserole Recipe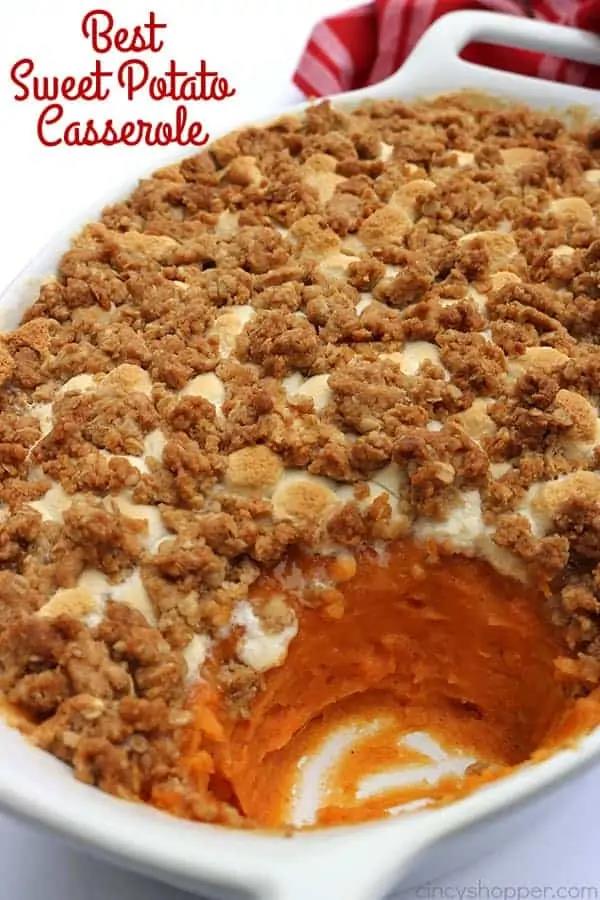 Made this recipe last thanksgiving and it was a hit. I don't know why I didn't share it then but I won't make the same mistake again. So be sure to make for a perfect thanksgiving or Christmas side dish!
Check out the recipe and be sure to let me know if you decide to make this or not. I have a sneaky feeling you're going to LOVE it.
BEST Sweet Potato Casserole Recipe