Banana Oatmeal Chocolate Chip Cookies
These cake-like, fluffy cookies are nicely flavored and textured. They have a banana-bread-like flavor and a muffin top-like texture.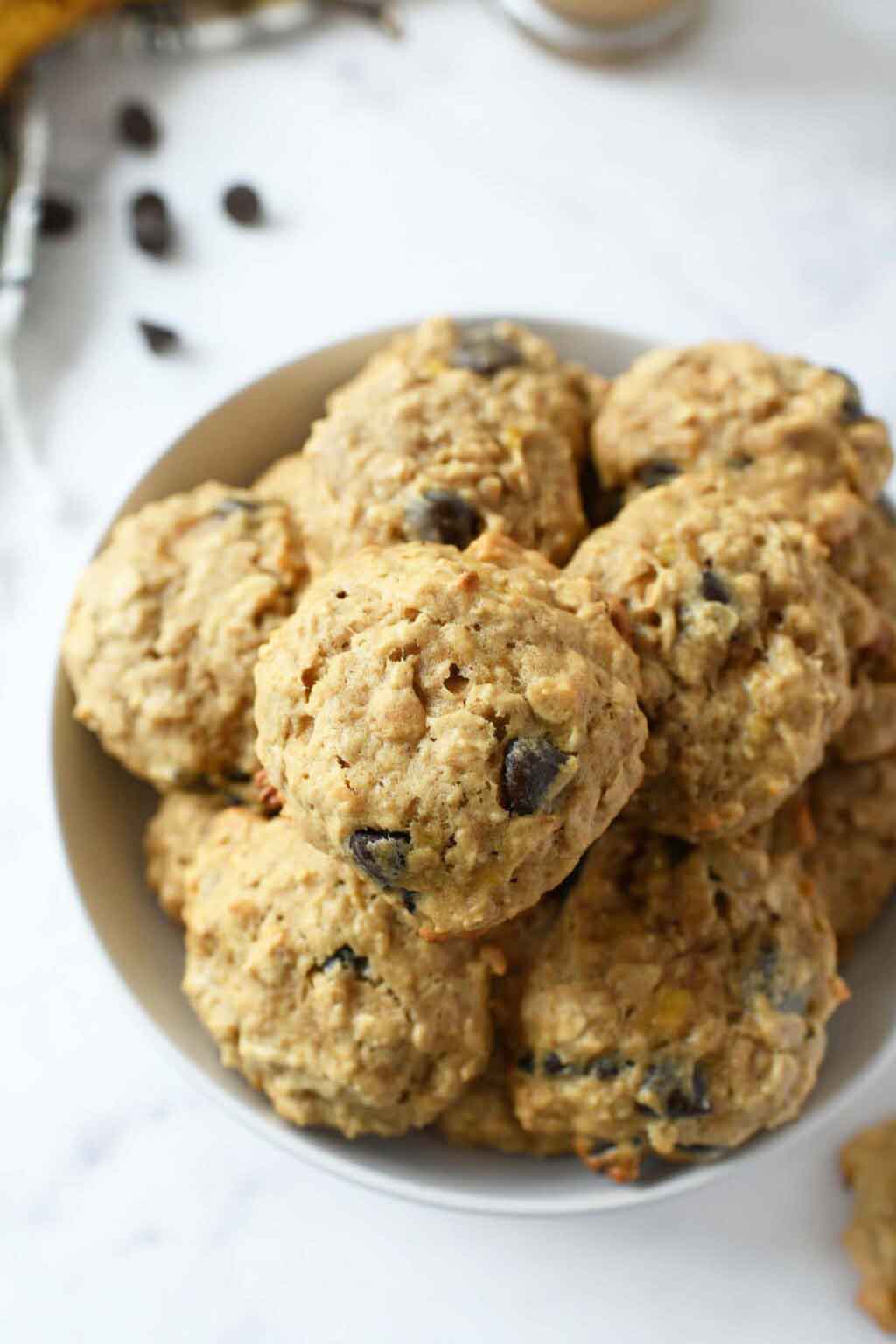 Our family loves that these cookies are much different than most of our recipes since they are cakey. If cake-like cookies are your thing, and you love banana bread, then these are for you!
Banana Oatmeal Chocolate Chip Cookies Recipe