Baked Pork Chops Recipe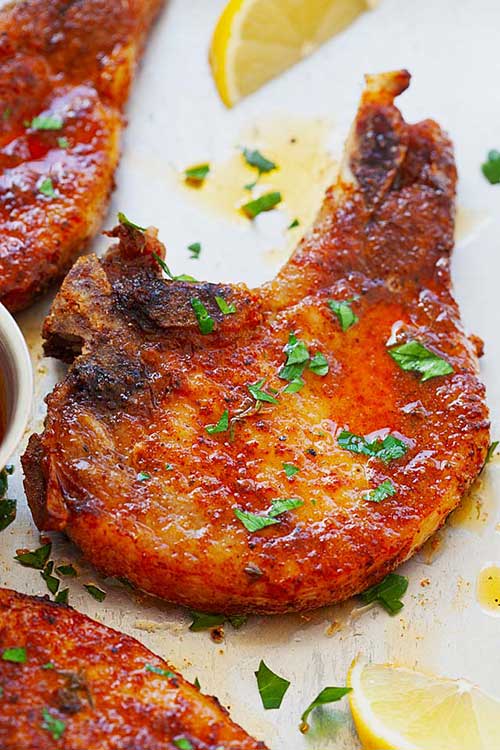 Juicy and easy baked pork chops with only four ingredients: bone-in chops, dry rub, butter and thyme. This is the best and tender pork chops you'll ever make. So good!
I made these chops for dinner yesterday. They were so yummy. I will be making these again soon. Thats for sure.