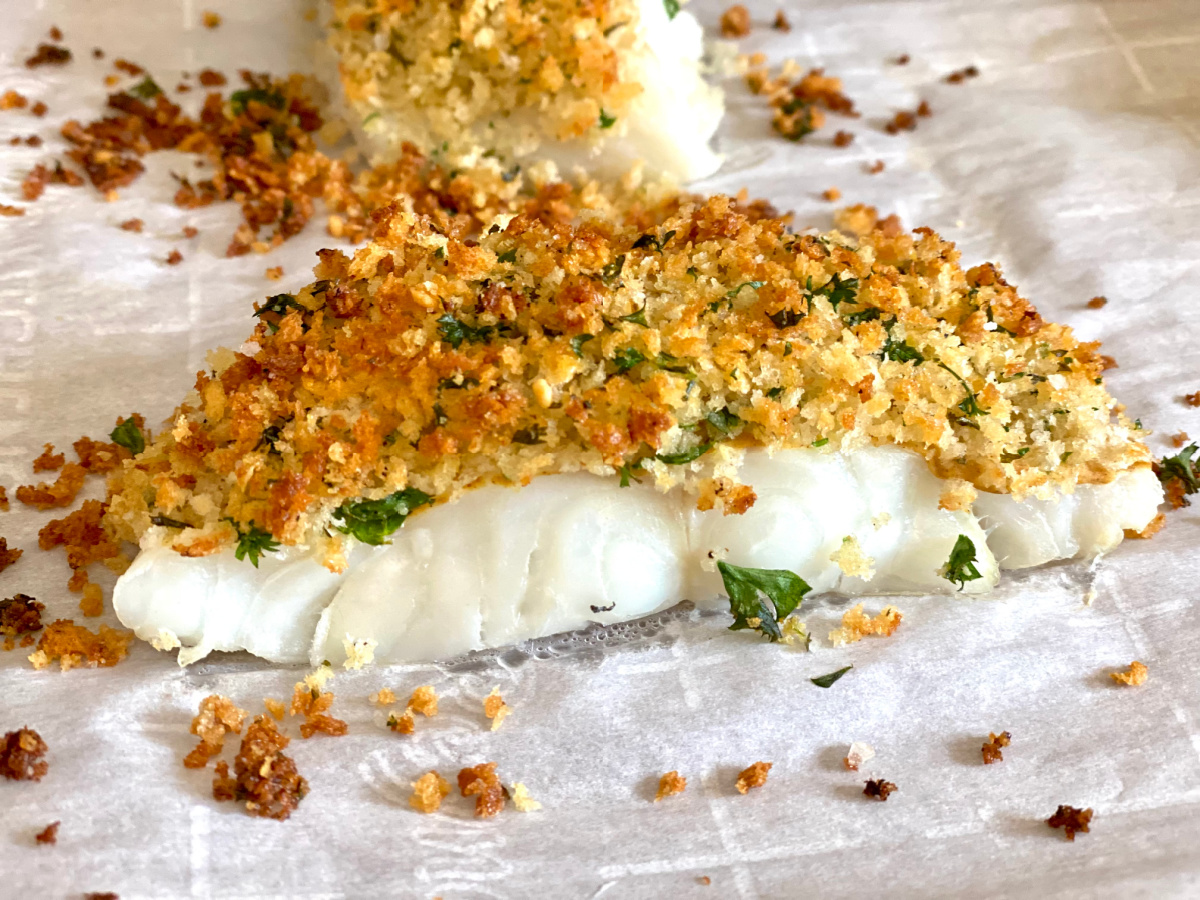 Baked Lemon Dijon Cod is an easy seafood recipe that bakes in the oven. Cod fillets cook into flaky tenderness in just minutes with a lemon and Dijon panko breadcrumb topping.
Whether you're observing a meatless holiday or just have a craving for seafood, our Lemon Dijon Cod recipe is for you.
Cod fillets are coated with Dijon and then topped with a breadcrumb mixture brightened with the flavors of fresh parsley and lemon zest.
It literally takes just minutes for these cod fillets to bake into tender flaky deliciousness.