Bacon, Egg, and Cheese Breakfast Quesadillas Recipe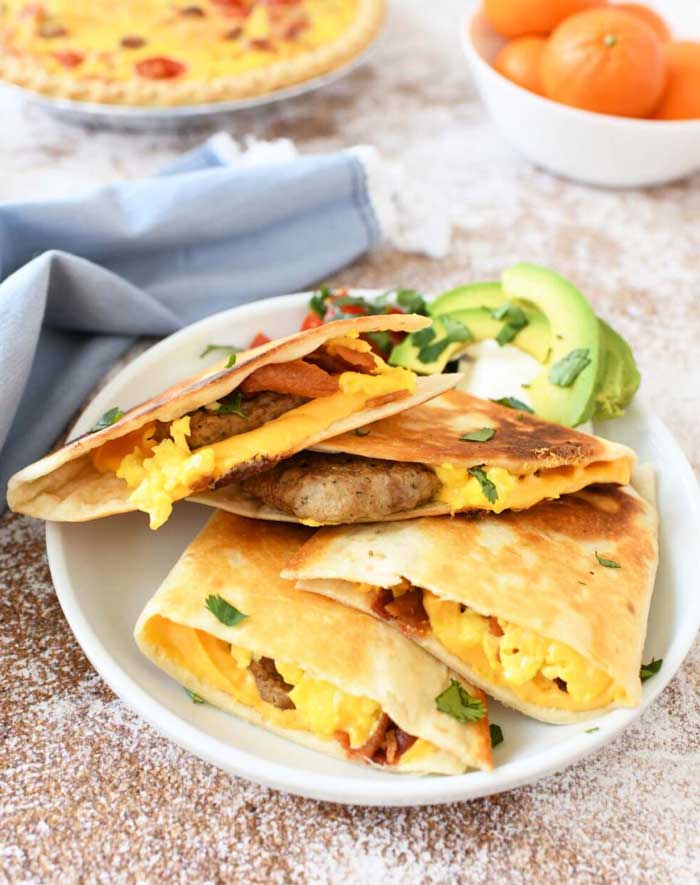 Perfectly toasted, griddled, crisp flour tortillas are stuffed with melty cheese, crispy bacon, savory sausage & fluffy scrambled eggs. Featuring both sausage and bacon, these are fairly inexpensive to make and are loaded with a tasty flavor your family will enjoy! 
We love making these on the griddle for any meal of the day! They also reheat well and make a nice breakfast on the go for the kiddos!
Bacon, Egg, and Cheese Breakfast Quesadillas Recipe