Air Fryer Stuffed Peppers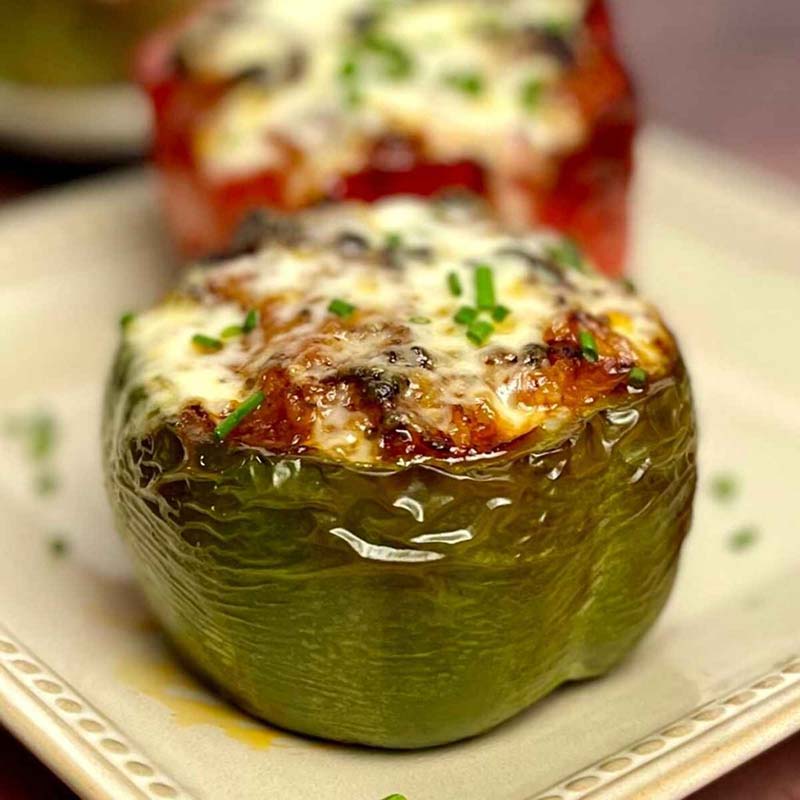 These Air Fryer Stuffed Peppers are crazy good and so easy. These stuffed peppers are made with simple ingredients and are ready in just 30 minutes.
The air fryer keeps the peppers from getting soggy with a quick cook time and the tops brown up perfectly and are delicious with the melty cheese! This recipe is sure to be a family favorite.