3 Ingredient Slow Cooker Fiesta Chicken Recipe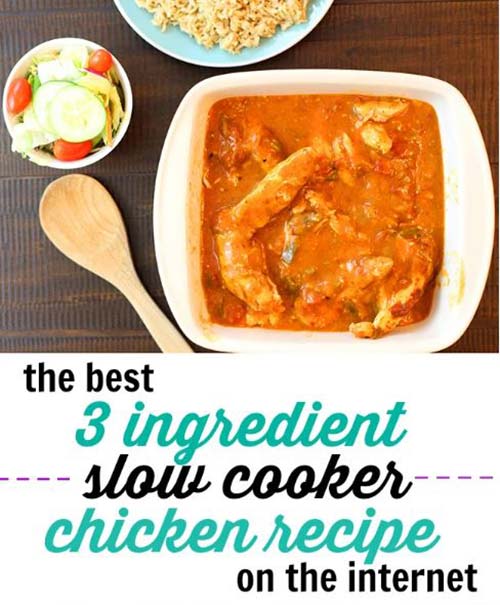 Looking for something easy for dinner? How about slow cooker chicken that only has 3 ingredients? Right up my ally!
Check out the recipe and be sure to let me know if you decide to make it. We did and absolutely LOVED it!
3 Ingredient Slow Cooker Fiesta Chicken Recipe